Swimming pools represent a great investment for your home, providing hours of fun for you and your family. As such, you must keep it protected and maintained throughout the year, and a quality swimming pool cover installation from our Lumberton, NJ-based contractors can help you do just that.
At S&R Pools, we offer professional pool safety cover installation services in Lumberton, NJ, and the surrounding area — including Fostertown, Eayrestown, Newbolds Corner, and Town Center. Our Lumberton, NJ-based pool cover installers have experience with a wide variety of pool cover types from trusted names in the industry. Contact our expert installers to find a pool cover tailored to your swimming pool needs.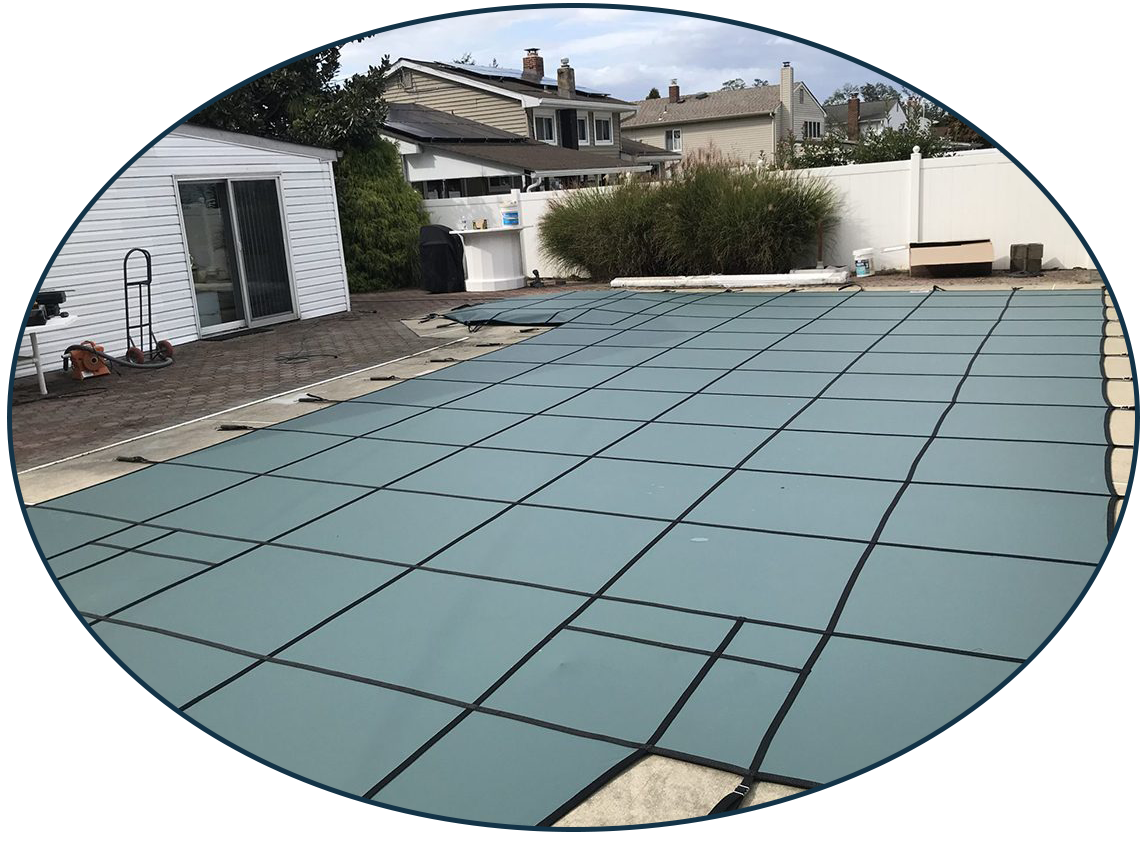 Pool Cover Replacement in Lumberton, NJ
Ensuring your backyard oasis remains your summer destination starts with keeping your pool protected from the elements when not in use. Getting a custom-fitted pool cover will offer this protection against most external factors and ensure it's ready for your busy season. Our swimming pool covers not only help keep your pool protected from leaves and debris, but they can also help prevent swimming pool accidents. Therefore, choosing a safety pool cover that fits your needs is of the utmost importance, and our expert pool cover installers in Lumberton, NJ, can help.
At S&R Pools, we have experience installing and replacing a wide range of swimming pool covers, including solid pool covers and mesh pool covers. We can help you find the perfect solution so that your pool is safe and protected year-round. If you notice that your Lumberton, NJ, pool cover has seen better days, our replacement services are here to help keep your pool protected for the long haul.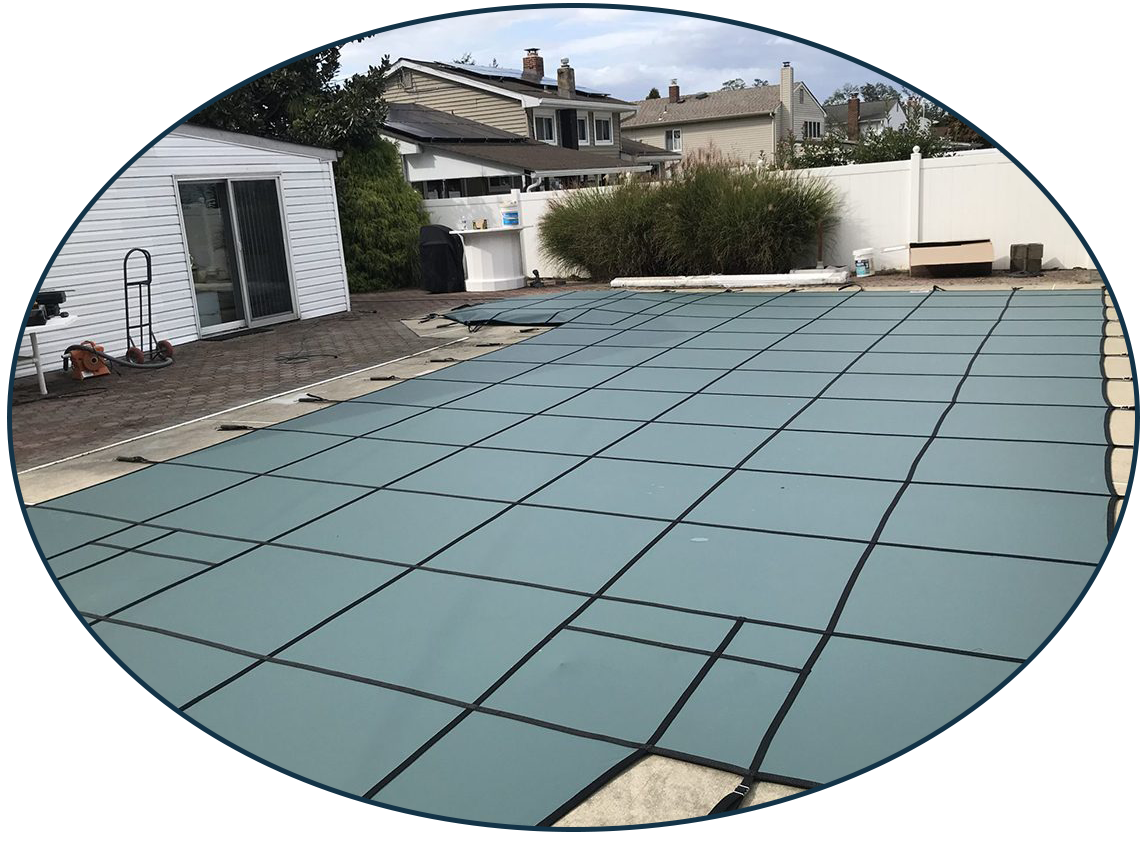 Experience These Benefits With Pool Safety Cover Installation in Lumberton, NJ
Every pool owner wants to ensure their investment lasts for as long as possible. Proactive and preventative maintenance can help go a long way towards ensuring that, but to give your pool a real fighting chance, a pool cover installation will help your Lumberton, NJ, pool immensely. Here are some of the benefits that you can expect from a professional pool cover installation:
Reduced evaporation from your pool
Increased water temperature
Better safety for your family, friends, and pets
Less debris in your pool to reduce time spent on maintenance
Decreased need for chemical adjustments
Extended lifetime of your pool equipment
Have you decided that your pool could use a brand new pool cover and want to get it installed by the best in the area? The S&R Pools team has performed pool cover installations throughout Greater Lumberton, NJ, including:
Fostertown
Eayrestown
Newbolds Corner
Town Center
Your pool represents your getaway from the busyness of your day, a place where you can sit back and relax poolside with a good book. Ensuring your pool stays in pristine condition starts with protecting your pool when it's not in use with a safety pool cover. Getting your Lumberton, NJ, pool cover installation done by professionals helps give you renewed peace of mind. Contact the experts at S&R Pools to learn more about our pool cover and pool liner installation services.
"*" indicates required fields