You Can Rely on Our Pool Safety Cover Installers in NJ
Your swimming pool brings a lot of enjoyment to you and your family. It's great for cooling off on a hot summer day and the perfect addition to backyard gatherings you have with friends and family. However, for your pool to look and perform its best, you'll need to ensure that you have the right maintenance measures in place, such as a pool cover.
Pool cover installation protects your pool during the winter or while it is not being used, helping to reduce the risk of swimming pool accidents. At S&R Pools, we offer pool cover installations in Cherry Hill, NJ, and the surrounding areas. We have years of experience installing all types of pool safety covers, so contact us today to receive a free estimate.
Our professional pool cover installers have served Cherry Hill, NJ, since 2009, helping customers in the following areas get the pool covers and pool liner installations they needed.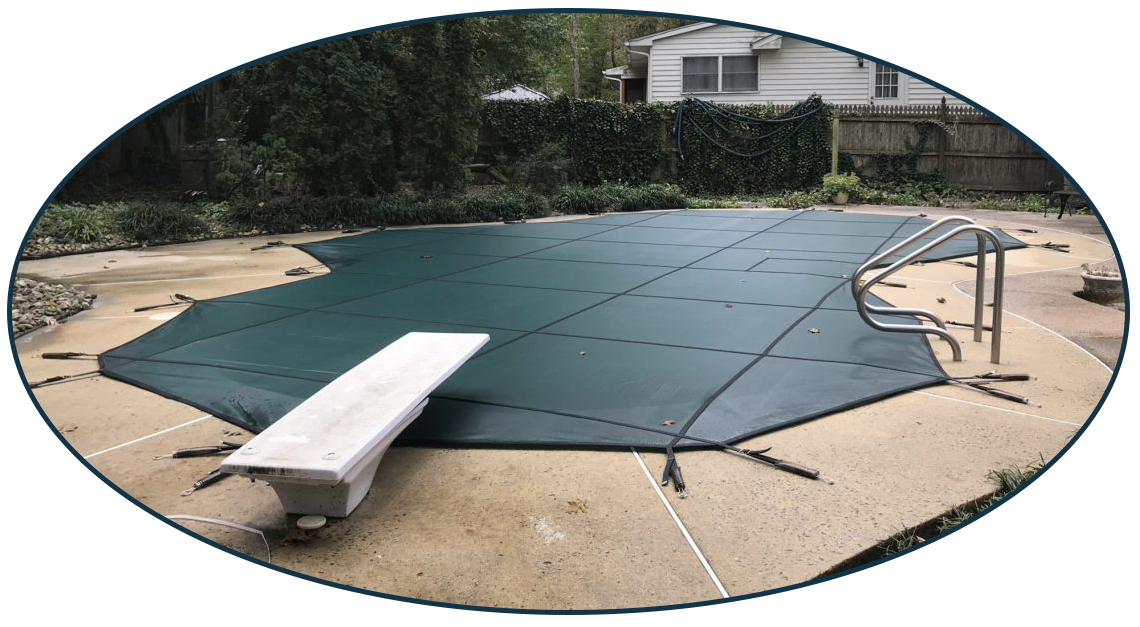 Why Choose S&R Pools For Pool Cover Installation in Cherry Hill, NJ
When it comes to your new pool cover installation in Cherry Hill, NJ, you want to ensure you get the best team for the job. A company that has the expertly trained installers, excellent customer service, and only uses the most trusted brands on the market should get your consideration, and here's why S&R Pools fits the bill across the board:
We only install pool covers manufactured by trusted brands
We have years of experience providing pool cover installation
We strive to provide top-notch customer service
We can install custom pool covers to meet your needs
We provide free estimates for pool cover installation services
Pool Cover Installation and Replacements in Cherry Hill, NJ
You should never overlook the importance of a quality swimming pool cover. A swimming pool cover will help keep debris and pests from getting into the water, but it will also help reduce the risk of swimming pool accidents and provide a cannonball-worthy amount of benefits. So whether you're looking for a brand new cover or are thinking about a full pool cover replacement for your Cherry Hill, NJ, pool, S&R Pools has you covered.
If you have a new swimming pool or need a new cover for your existing pool, turn to S&R Pools for pool safety cover installation you can trust. We install a wide variety of pool cover types, including vinyl pool covers and mesh pool covers, from the best names in the industry. With the best pool safety cover paired with professional installation, you can gain peace of mind that your pool is protected.
Experience These Benefits With Pool Safety Cover Installation in Cherry Hill, NJ
When it comes time for the off-season, you want a pool safety cover that can withstand the elements and protect your pool from debris. We've helped customers throughout Cherry Hill, NJ, with their pool cover installations and ensured they reaped the benefits, including the following:
Keeps leaves, pests, and other debris from getting in during the winter
Reduces the risk of accidental drowning and other pool accidents
Helps you save time when opening your pool in the spring
Reduces the need for chemical adjustments
Keeps your pool in tip-top shape
Puts you at ease knowing everything is safe and secure around your pool
Our Cherry Hill, NJ-based team of expert pool cover installers look forward to helping you make your pool safer and more enjoyable! Contact the experts at S&R Pools if you are interested in receiving an estimate for pool safety cover installation. We can provide free estimates throughout Greater Cherry Hill, including Barclay-Kingston, Greentree, Erlton, Springdale, Wexford Farms, Willowdale, Windsor Mews, and Woodcrest.
"*" indicates required fields