We Offer Free Estimates for Pool Safety Cover Installation in NJ
For many people, having a pool is a long-term goal to help transform their backyard into their favored destination in the summer. After getting the pool and going through with the pool liner installation to add a bit of pizzazz, you want to ensure that your investment is protected for the long term. That's where our Eastampton, NJ-based pool cover installation team can help!
When it comes to the safety and longevity of your Eastampton swimming pool, installing a high-quality pool cover is essential. At S&R Pools, many Eastampton, NJ, homeowners rely on our experts for pool cover installation services.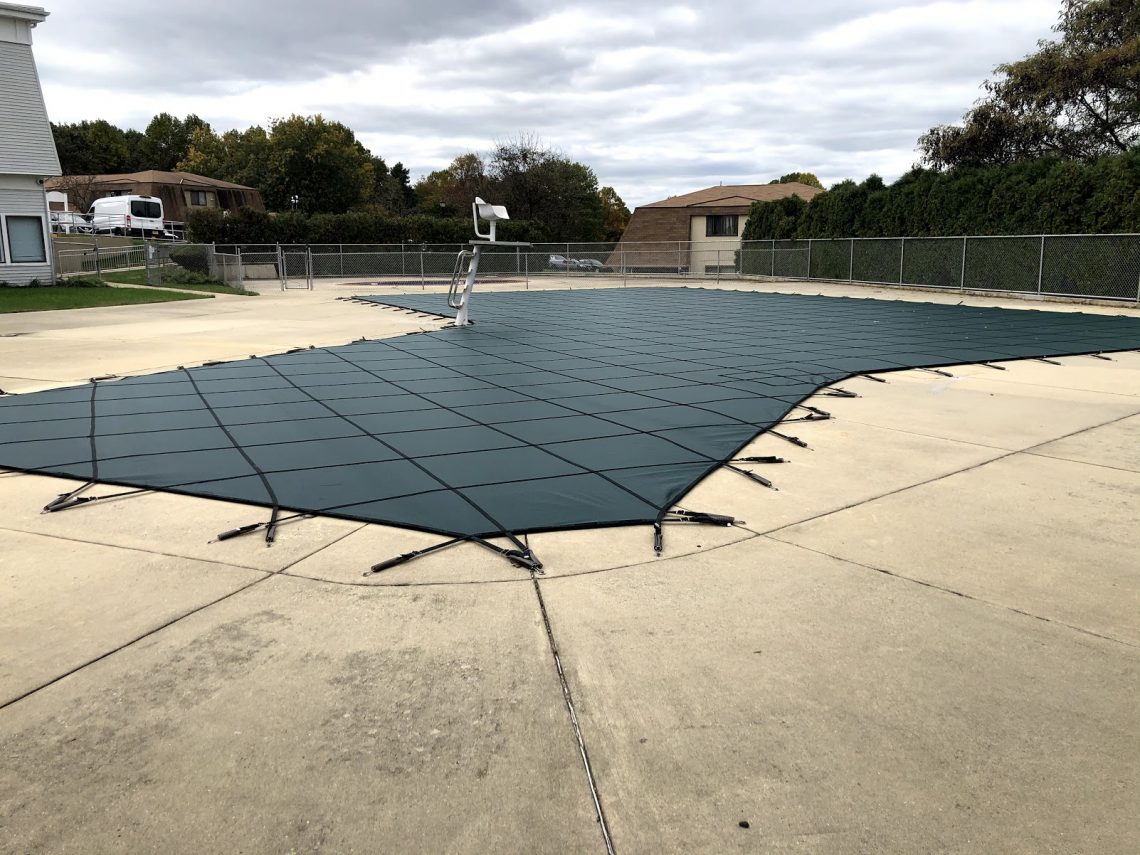 Why Choose S&R Pools for Pool Cover Installation in Eastampton, NJ
When your pool needs a new pool cover, you want to find a team with the experience and reputation that gives you a renewed peace of mind. For the people of Eastampton, NJ, that's our pool cover installers come into play. We provide our customers with top-of-the-line customer service, professional installations, and the highest-quality pool covers in the area. The benefits of choosing S&R Pools' pool cover installers in Eastampton, NJ, include:
Installing both mesh and solid safety pool covers
Providing you with a custom-fitted pool cover solution
Finding a cover that will enhance the safety of your pool
Striving to provide our customers with the best service
Offering free estimates for pool cover installations
Pool Cover Replacement in Eastampton, NJ
Safety pool covers provide you with convenience and peace of mind, as a durable cover helps eliminate the risk of a person or pet accidentally falling in. It also keeps debris out of the pool, which significantly cuts down on pool maintenance when you open it in the spring. With safety being a top priority of all pool owners, pool covers are worth the investment.
Your pool cover experiences UV exposure and a range of other potential sources of damage that can lessen its effectiveness. If repairs aren't enough, we offer our customers customized pool cover replacements throughout the Greater Eastampton, NJ, area to help better protect your pool.
At S&R Pools, we can help you find the best cover for your swimming pool. We have a wide selection to choose from — including SmartMesh pool covers. The benefits of a professionally installed pool cover are hard to beat — contact our pool cover installation experts based around Eastampton, NJ, to request an estimate.
Experience These Benefits With Safety Pool Cover Installation
Our expert pool cover installers can travel throughout Eastampton, NJ, providing our customers with the peace of mind they need. With a new safety pool cover installed, pool owners can experience the following amazing benefits:
Accident safety for your family, friends, and pets
Prevent debris in your pool to reduce time spent on maintenance
Decreased need for chemical adjustments
Extended life of your pool equipment
Great winter look for your backyard
Ease of mind knowing everything is safe and secure around your pool
Call S&R Pools for Your Pool Cover Installation Needs
Pool owners in Eastampton, NJ, in need of pool cover installation don't have to look far for the best team for the job. S&R Pools have provided the Greater Eastampton area with exceptional customer service and high-quality installations to help keep their pools in pristine condition. Our satisfied customers include homeowners in Carriage Park, Country Estates, Eastampton Farms, Evergreen Gardens, Lakeview, Smithville, Sunset Ridge, and Valley View. Contact our team for your free estimate today!
"*" indicates required fields