People wanting to transform their backyard into their summertime oasis turn to S&R Pools get the pool of their dreams. During the summer months, you spend your downtime poolside, but during the offseason, you want to protect your pool from the elements and keep it ready for when you need it. That's where S&R Pools' pool cover installation services for Burlington, NJ, can help!
Adding a pool cover to your pool is a great way to keep it protected, preserve its integrity, and increase safety for people and animals nearby. Whether you want something simple or strong, durable, and long-lasting, the best pool cover installers in Burlington, NJ, at S&R Pools can provide you with the custom-fitted pool cover solutions you need!
Our pool cover installation services have helped customers throughout Burlington, NJ, including:
City Center
Deacons
East Burlington
Farnerville
New Yorkshire
Orchard View
Springside
Stevens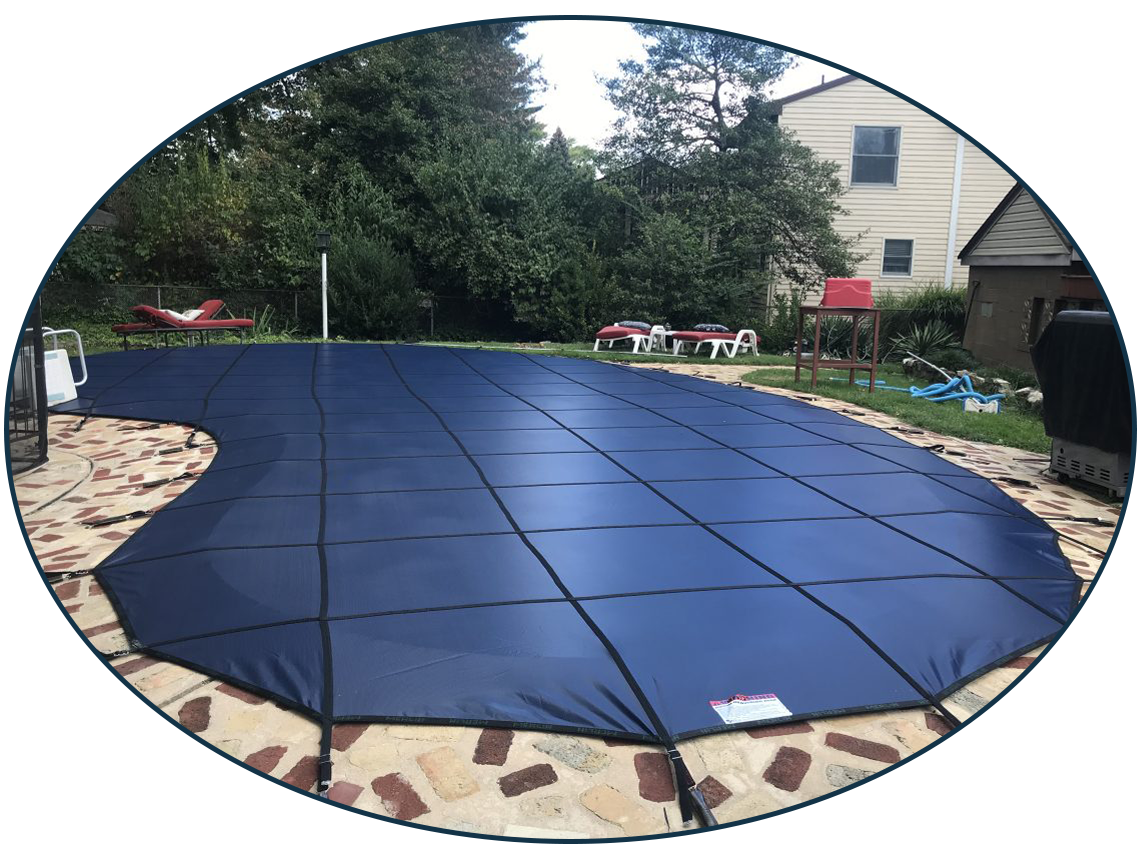 Why Choose S&R Pools For Pool Cover Installation in Burlington, NJ
Whether you need a replacement or a brand new pool cover installation for your Burlington, NJ, pool, you want the best team for the job. Being the best means offering excellent customer service, experienced installers that have dealt with a wide range of pool styles, and the best pool covers in the area. Our Burlington, NJ-based team of pool cover installers remains dedicated to providing our customers with:
The best selection of mesh and solid safety pool covers
Custom-fitted pool cover installations
Covers that enhance the safety and longevity of your pool
Commitment to the best possible service for our customers
Free estimates for pool liner installations and pool cover installations throughout Burlington, NJ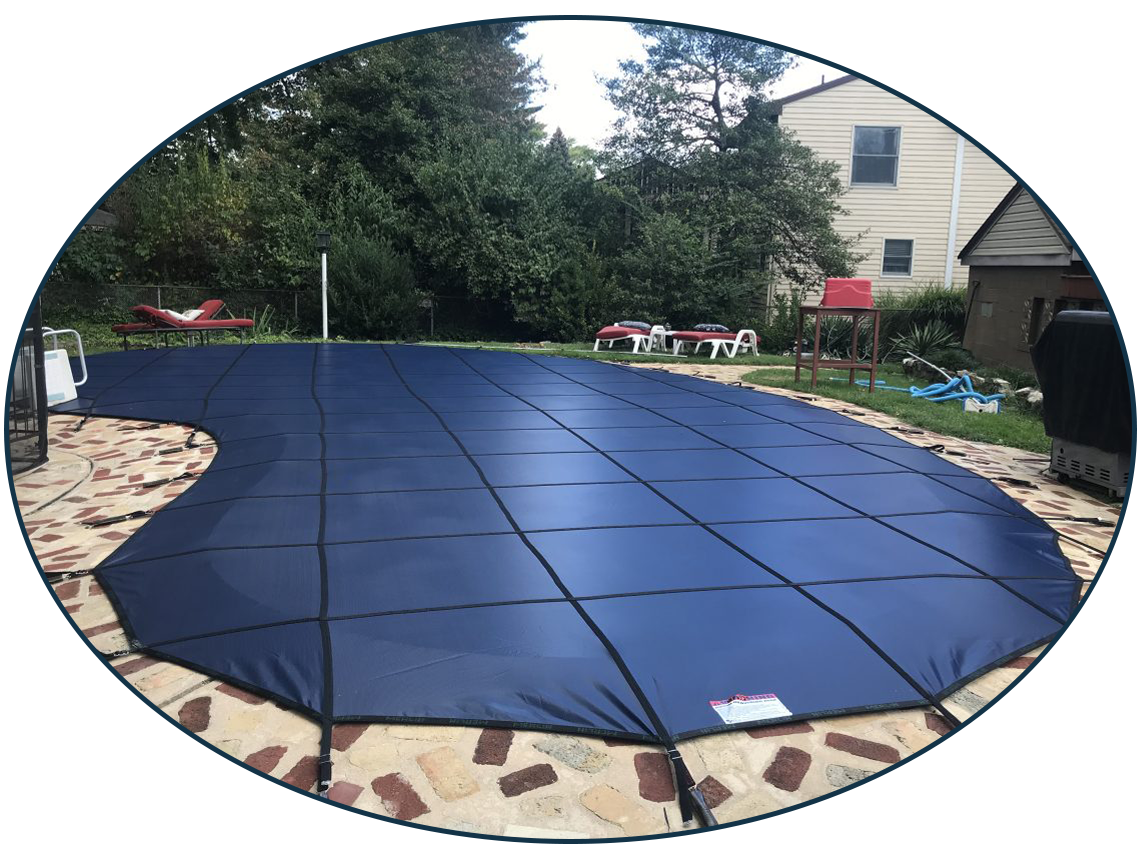 Pool Cover Replacements in Burlington, NJ
Swimming pools are great additions to homes, as they provide hours of non-stop enjoyment during the summer seasons. Poolside areas are perfect for reading, relaxing, or soaking up some Vitamin D from the sun's warm ways. Similarly, a swimming pool is an ideal place to unwind with your favorite beverage in hand after a long day. With all of the ways you can utilize your swimming pool, it must be maintained and protected, especially when it's not in use.
Safety pool covers from S&R Pools are a great way for homeowners to protect their pools from leaves, branches, and other falling debris. These covers can also help protect family members and pets from accidentally falling into the water. We offer both mesh and solid safety pool covers to give your pool the protection you can trust.
It's equally important to ensure that your safety pool covers are ready for the job at hand. Over time, your cover might tear, wrinkle, or suffer some sort of damage that lessens its effectiveness, and a simple repair won't be enough. That's where the best pool cover replacement service in Burlington, NJ, comes into play! We can come out, assess the damage, and if you need a replacement, get it installed as quickly as possible so your pool stays protected from the elements!
Experience These Benefits With Safety Pool Cover Installation
If you're still on the fence about calling Burlington, NJ's top pool cover installation service because you don't think your pool needs it, here are some additional benefits that may change your mind:
Increased water temperature
Accident safety for your family, friends, and pets
Prevent debris in your pool to reduce time spent on maintenance when you open
Decreased need for chemical adjustments
Extended lifetime of your pool equipment
Ease of mind knowing everything is safe and secure around your pool
We have helped customers throughout Burlington, NJ, with their pool cover installation needs, including City Center, Deacons, East Burlington, Farnerville, New Yorkshire, Orchard View, Springside, and Stevens. Contact us today if you are interested in learning more about our custom pool covers and safety covers.
"*" indicates required fields