Eastampton Pool Liner Replacement Services
Protect Your Eastampton Pool with Pool Liner Installation Services
Your swimming pool is meant to be enjoyed by you, your family, and guests during the summer season, and nothing can bring that enjoyment to a halt quite like damaged pool lining. Fortunately, the team at S&R Pools provides pool liner replacement services in Eastampton and the surrounding area. For over 10 years, homeowners have trusted our pool lining experts to realize the look and function of their swimming pools. No matter the shape or size of your pool, we can provide you with affordable pool solutions.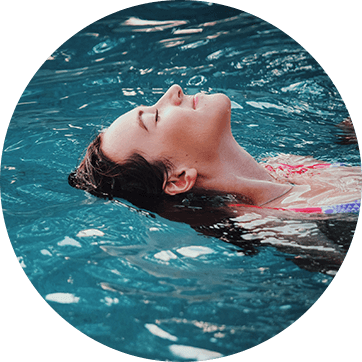 Why Choose S&R Pools For Pool Liner Replacement in Eastampton
Our pool liner experts have over 10 years of experience
We offer competitive pricing compared to other pool liner installation companies
We have a variety of pool liner designs to choose from
Our selection of pool liners and pool covers are designed to last and provide protection
We provide customers with free estimates
Pool Liner Replacement Services In Eastampton
Keeping your pool clean and well-maintained is the best way to keep your pool looking pristine throughout the summer season. However, even the most rigorous pool maintenance routines can't protect the lining of your swimming pool forever. Overexposure to sunlight, chemical imbalances, and direct trauma to the liner can all cause a pool liner to undergo some serious wear and tear. Luckily, when you notice that your liner is damaged or fading, a pool liner replacement will restore the look and function of your swimming pool.

If you are searching for a pool liner replacement provider in Eastampton, you can turn to the team at S&R Pools. The liner is the foundational element of a pool's long-term value, making it incredibly important to keep your pool liner in optimal condition. Our pool liner experts won't just replace your liner to restore the value of your pool, we'll leave you with a custom pool liner that is designed to last through years of enjoyment. 
High-Quality Pool Liners in NJ
With all the everyday use that your pool sees, you will need a durable pool liner to keep your pool protected from leaks and other damages. At S&R Pools, we install a variety of AquaMax pool liners that are manufactured with a durable topcoat that helps reduce wear and tear. These high-quality pool liners can be customized to meet the unique needs of your swimming pool, helping you dip your toes into the water, not your savings. 
Signs You Need A Pool Liner Replacement
Wrinkling

- Wrinkled pool lining is a result of either improper pool liner installation or becoming hydroscopic. Hydroscopic lining occurs when the liner becomes chemically damaged and has started to absorb water, causing the liner to develop small wrinkles. When you notice wrinkling in more than one area, pool liner replacement should be considered. 

Fading -

Your pool liner can fade to its prolonged exposure to UV light and chemical imbalances. Faded pool liner not only looks bad, but it is also more susceptible to damage. If fading is an issue for your pool liner, the special-formulated topcoat on Aqua-Max pool liners can help reduce signs of aging caused by chemicals and sun exposure. 

Cracking & Tearing

- Improper pool care, chemical exposure, and sunlight can also cause your pool lining to crack or tear. These are a bit more pressing issues as they lead to leaks. Therefore, it is important to have a damaged pool liner replaced by a professional. 

Water Loss

- Your pool experiences water loss naturally, but if you're noticing that it is losing water faster than usual, it could be a sign that your pool has a leak. With a compromised ability to retain water, your pool will become ineffective and your monthly water bill is likely to increase because you're constantly adding water to your pool. Fortunately, a new pool liner installation is a quick and easy fix.
Contact S&R Pools for a Free Pool Liner Quote
Don't let poor-quality pool lining ruin your enjoyment of your swimming pool this summer season. If you notice signs of damage or your pool liner is old and faded, a pool liner replacement with S&R Pools is a great way to restore your backyard oasis! Contact our team today to request a free project estimate or to learn more information about the products and services we offer.
"*" indicates required fields