Protect Your Pool and Prevent Accidents
Owning a pool can be a great source of fun family activity all throughout the summer. However, with this privilege comes great responsibility. Pools can be dangerous — drownings, slip and falls, and electrocution are some of the most common swimming pool accidents. And, although the majority of them happen during the swim season, access to an unsecured pool during the off-season can also result in tragedy.
In order to protect accidents in and around your pool during the off-season, safety covers are a must. Not only do they extend the life of your pool by preventing dirt and debris from entering, they're also one of the best ways to prevent accidents from happening. At S&R Pools in New Jersey we offer custom-fit pool cover installations to enhance the safety and longevity of your pool. Call today to ask about your options and to request a free estimate.
Why Choose S&R for Pool Cover Installation?
More than 10 years of experience

Top Rated Local®

Both mesh and solid covers available

Customer service is our #1 priority

Custom fit covers for optimum performance

Free, no-hassle estimates
Why Choose S&R for Pool Cover Installation?
More than 10 years of experience

Top Rated Local®

Both mesh and solid covers available

Customer service is our #1 priority

Custom fit covers for optimum performance

Free, no-hassle estimates
Benefits of Installing a Pool Safety Cover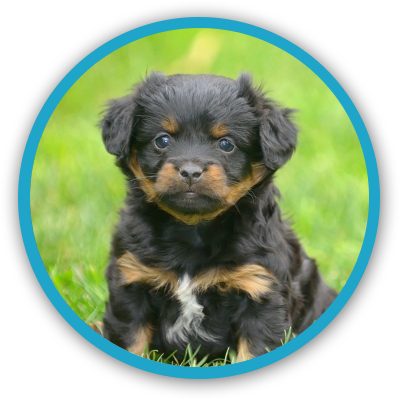 Keep Family, Friends, and Pets Safe
Accidents don't just happen in the summer — children and pets especially are at a higher risk because they are unaware of the dangers it poses. Installing a pool safety cover that is secured in place can help keep everyone safe.
Save Water By Preventing Evaporation
The water in an unprotected pool will diminish over time through evaporation. A pool cover can lock in moisture and prevent you from having to completely refill your pool in the spring.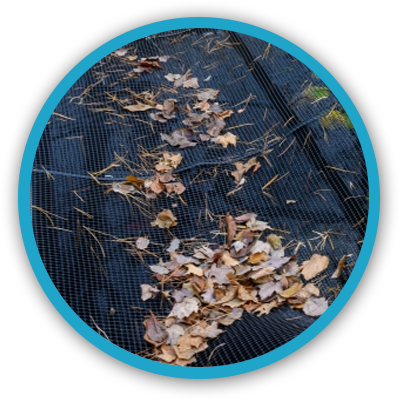 Keep Leaves and Other Debris Out
Pool cover installation can go a long way in keeping your pool clean. If you let leaves, dirt, and other debris sit in your pool all throughout the winter, it will make spring cleaning that much more time-consuming and difficult.
Decreases Need For Chemicals
The better you care for your pool, the fewer chemicals you will need to keep it balanced. An open pool will not only use more chemicals, it will collect dirt and debris which can also increase your maintenance costs.
Drowning is the second-leading cause of death in children ages 1 to 4?
Water safety isn't just something to think about during the summer — an unprotected pool can still be a hazard even when it's not swimming season. Keep your children and pets safe all-year long with pool cover installation from S & R Pools in New Jersey.
Choosing the Right Kind of Safety Cover
At S&R Pools we offer two different types of custom-fit safety covers. Each one provides the security and peace of mind pool owners are looking for, with a few basic differences.

As the name implies, mesh covers are permeable — that is, they act like large, highly-durable strainers that let rain and snow through while keeping things such as leaves, twigs, insects, and debris out. The following are some pros and cons to consider if you're trying to decide between a mesh and solid safety cover:
Pros:
Lighter and easier to handle
Rain and snow pass through, meaning less moisture accumulation
Longer lifespan than a solid cover if cared for properly
Less expensive of the two options
Cons:
Water passing through a mesh cover isn't always clean
The mesh allows sunlight through which can promote algae growth
Expect having to do a more intense spring cleaning with a mesh cover
Solid covers are made of vinyl and when properly fitted, allow nothing (even rain or snow) to enter your pool. This provides some distinct advantages, but there are some tradeoffs as well. The following are some things to consider if you're wondering whether to get a solid or mesh pool safety cover.
Pros:
Doesn't allow sunlight into your pool, and therefore algae growth is limited
Water, snow, dirt, and debris are also kept out of your pool
Pool water will stay much cleaner
Minimal cleaning will be needed in the spring
Fewer chemicals will be needed to balance the water
Cons:
More expensive than mesh covers
Shorter lifespan
Heavier and generally require multiple people to take on and off
May need a submersible pump to remove water that accumulates on top
Winter Covers Vs. Safety Covers
If you're considering pool cover installation, it's important to know the difference between a safety cover and a standard winter cover. A winter cover is like a large tarp that covers your pool, keeping dirt, debris, and sunlight out of your pool during the winter. Although a winter cover is effective for keeping your pool cleaner and reducing algae growth, they usually have to be replaced quite frequently and they lack the safety features a security cover can provide.
A safety cover, on the other hand, offers the best of everything, providing protection for your pool as well as for any people who go near it. Safety covers are more durable, are able to keep out debris and sunlight, and they also offer the additional and most important benefit of preventing accidents. In addition, they're designed to have an aesthetically-pleasing appearance — which is a good thing when you know that you could be looking at it for eight or nine months out of the year.
Accident-Proof Your Pool
A quality pool safety cover can go a long way in offering protection for you and your loved ones. Accidents can happen to anyone. Slippery winter conditions or a wet patio can result in an unexpected slip and fall into the pool. Animals looking for water can also fall victim to what appears to be an inviting pool of water. Besides keeping your pets and family safe, a pool safety cover can safeguard you from being held liable if an unauthorized intruder trespasses and gets hurt falling into your pool.
You can never do too much when it comes to pool safety. It's a good idea to keep the area around your pool tidy and organized to reduce the risk of tripping. In addition to installing a custom-fit safety cover you may also want to look at adding a safety fence around your pool to keep children and pets from getting too close. Small safety considerations such as these can help ensure your family will be able to enjoy plenty of fun in the sun while staying safe all year-round.
Contact S&R Pools For Pool Cover Installation in New Jersey
Having a pool is a major investment, but it's a worthwhile one that can bring years of fun and relaxation to your entire family. If you have an in-ground pool, a safety cover is a necessity. It helps keep your children and pets safe, reduces the time it takes to open your pool in the spring, and can even extend the life of your pool.
At S&R Pools, we're the #1 provider of pool cover installation and pool liner replacement in New Jersey. We have over ten years of experience, use only top-quality pool covers from the most trusted brands, and we will custom-fit your cover for optimum security.
Have a question or want to learn more about pool cover installation? Contact us with your questions and we would be happy to answer them. Or, if you're ready to get started just let us know — we'll be happy to put together your free estimate!
"*" indicates required fields